If you're having trouble achieving that 6-pack you want, Dr. Pratt can help. With his 6-pack liposuction treatments, you can finally get the sculpted abs you've been after.
What is 6-pack liposuction?
Whether you never have time for the gym, you have a hard time keeping a few extra pounds off, or your workout doesn't seem to be producing results, you may be seeking an easier way to get chiseled abs. 6-pack liposuction is a procedure that has the ability to make your abs look sculpted and well-defined. If you've been working on your abs for long enough with no progress, this may be the perfect solution for you.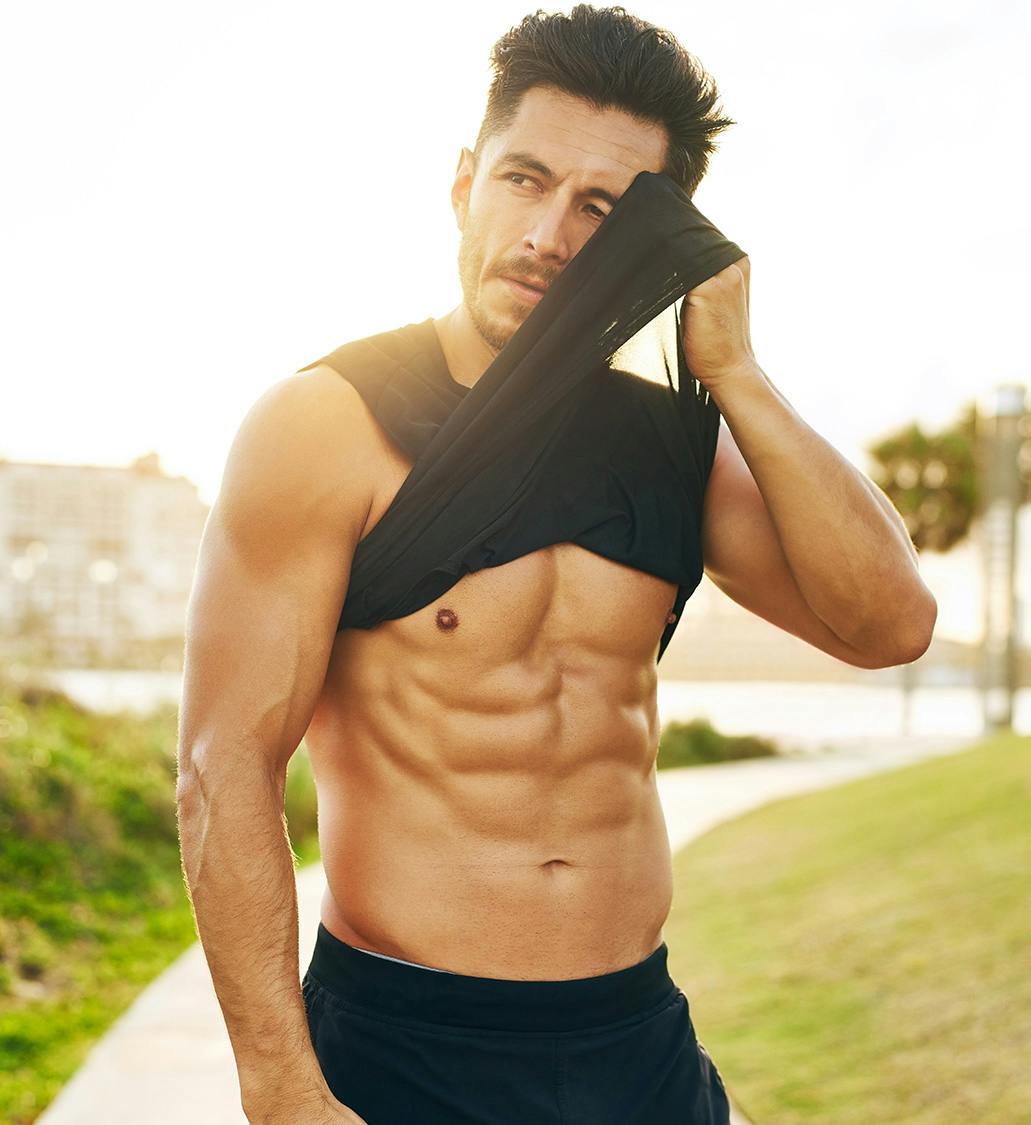 How does 6-pack liposuction work?
Similar to traditional liposuction, 6-pack lipo involves suctioning fat out of the body. However, with 6-pack lipo, localized fat is removed from the abdomen of a patient who already has abdominal muscles. The fat is loosened, broken up, and vacuumed from the abdomen, which uncovers the existing abdominal lines that have been covered up by fat cells. Depending on the patient's aesthetic goals, their natural abs can be contoured for a chiseled look, or they can go with a smoother appearance. 6-pack lipo typically takes about an hour.
Good candidates for 6-pack lipo
The best candidates for 6-pack liposuction are healthy non-smoking individuals who are athletic or work out regularly. The procedure works best for those who are near their ideal body weight, but cannot seem to achieve 6-pack abs on their own. Candidates should be active, eat a balanced diet, and should have a fairly muscular stomach already. If an individual is seeking just a flatter stomach, then traditional liposuction might be a better option.
Recovery from liposuction
Many patients are able to return to work in a week after their 6-pack liposuction procedure. Strenuous activities and heavy lifting should be avoided for two weeks post treatment.
There will be some swelling, but as it fades, patients will be able to see their abs become more apparent, giving a more toned and sculpted appearance to their abdomen. Final results will become apparent within six months.
If a patient maintains a healthy lifestyle (a balanced diet and a normal exercise routine), results from their 6-pack liposuction procedure will last for a long period of time. However, weight gain and age will cause the results to fade.
Why choose Dr. Pratt?
Dr. Pratt is a master plastic surgeon in Charlotte who has gained a stellar reputation for his down-to-earth yet professional demeanor, as well as his honesty. He will tell you what you need to hear, not what you want to hear, in order to get the best possible results for you. This transparency is refreshing to patients who want the best outcome from their procedure.
Dr. Pratt received his medical degree from the University of Florida, then went on to complete a general surgery residency at Carolinas Medical Center in Charlotte, followed by a fellowship in plastic surgery at the University of North Carolina at Chapel Hill.