Eyelid Surgery
from Dr. Pratt
Many male patients come to see Dr. Pratt to address their drooping eyelids, under-eye bags, puffiness, and excess wrinkles around the eyes. These issues tend to increase with age, and can make you look older, angrier, and more tired than you are. This is why Dr. Pratt offers eyelid surgery for men who want to appear active, youthful, and energized.
What can eyelid surgery accomplish?
Dr. Pratt's eyelid surgery (blepharoplasty) can address the trouble spots around your eyes that are adding years to your face. This procedure has the ability to help patients:
Look more awake and energized
Look healthier and younger
Gain more confidence
Improve their range of vision
Reduce wrinkles, bags, and puffiness around the eyes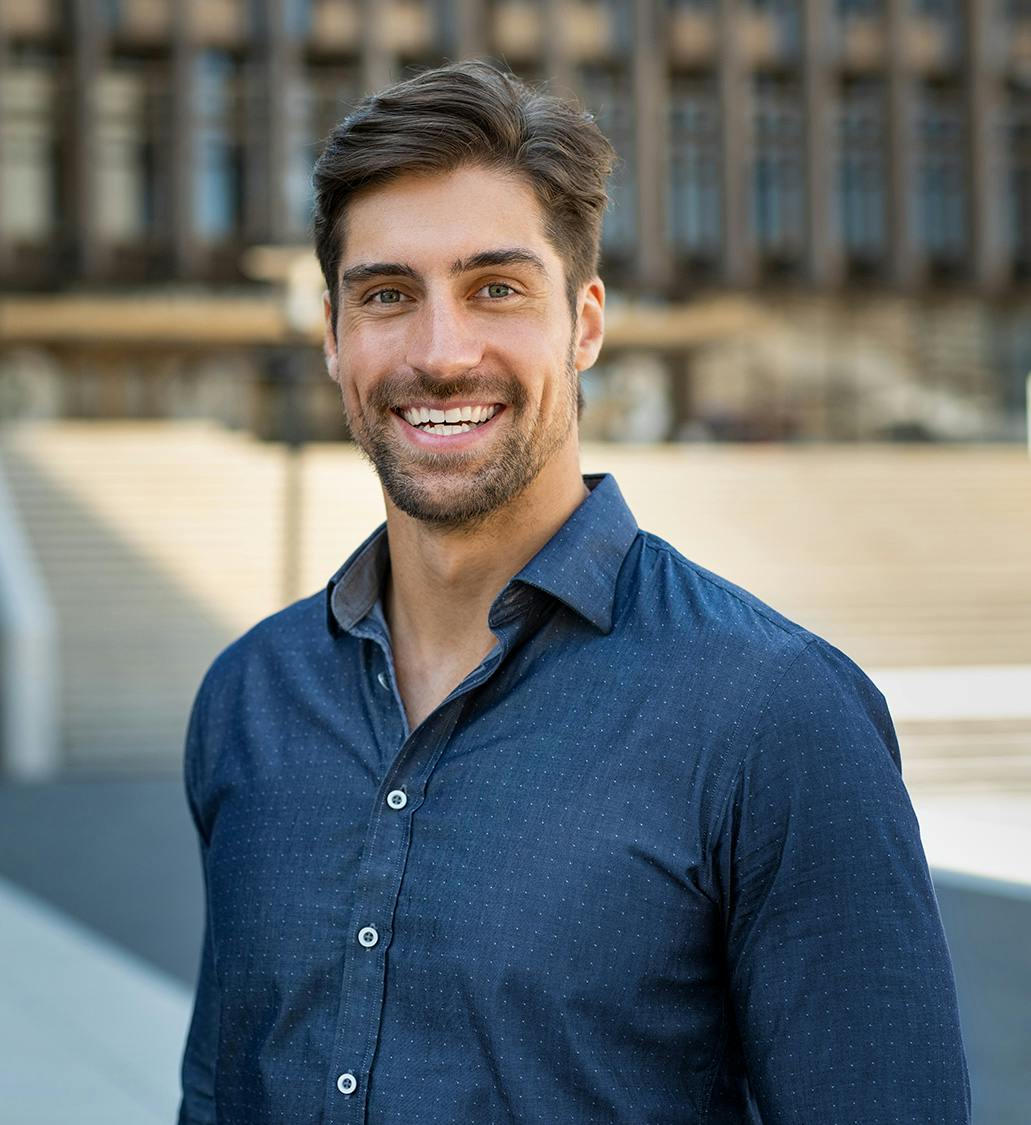 Eyelid surgery for men
If you're a man who is considering eyelid surgery, be sure to select a plastic surgeon in Charlotte who understands male facial features. Men's eyelids have a different shape than women's, and men also have thicker skin and heavier facial muscles. These are differences that will definitely affect how the procedure is performed. You will need a surgeon who understands the specific structure of the male face, such as Dr. Pratt, to achieve the best results.
How is male eyelid surgery performed?
Male eyelid surgery has the ability to lift the surrounding skin of the eye, creating a more defined and alert appearance.
For the upper eyelid(s), Dr. Pratt will make a small incision in the crease of the eyelid. He will then gently and carefully remove excess fat and lax skin. Once this is complete, he will suture the incisions.
For lower eyelid surgery, an incision is made from the inside of the lower lid. The excess fat can be removed from this incision, and puffiness can be decreased using this incision as well.
Recovery from eyelid surgery
Recovery from eyelid surgery is fairly quick and painless. Your eyes may be wrapped lightly with gauze for a few days, or compresses may be given to you for comfort. Most patients are able to return to work within a few days and continue with their exercise routine in two weeks. Any swelling and bruising are minimal, and the sutures will be removed three to four days post surgery.
Who is a good candidate for eyelid surgery?
For men who are concerned that their eyes look aged, tired, or angry, eyelid surgery may be an ideal solution. Eyelid surgery is also a good option for men whose eyelids droop so much that their vision is impaired. Candidates should be relatively healthy and have realistic expectations for the results.
Why choose Dr. Pratt?
Dr. Pratt employs a hands-on approach and attention to detail that is invaluable when selecting the surgeon to work on your body. He is considerate, compassionate, and transparent, educating his patients about the procedures they will be undergoing to give them the smoothest and most stress-free treatment possible, with the best outcome. Dr. Pratt believes that plastic surgeons cannot just be aesthetic technicians; they need to be good doctors as well.
Dr. Pratt received his medical degree from the University of Florida, then went on to complete a general surgery residency at Carolinas Medical Center in Charlotte, followed by a fellowship in plastic surgery at the University of North Carolina at Chapel Hill.